Writing Content for Your Business just got easier with Ai.
It's crucial to have updated content on your website to stay relevant in your industry, suitable for search engines, and with new leads. Writing a blog is a way to create content and then repurpose that content for a script for a reel, a social media post, and email marketing. But it can be a challenge to take time to write. We have so many other things to get done when it comes to our business and life!
Ai Content Writers are Here!
We like to start writing content for our clients in Grammarly. It watches for typos and grammar errors, and with Ai's assistance, it gives us suggestions for rewrites and brings in additional information about the topic! Using Ai technology to boost your business's online presence will help generate unique and creative content. Ai content writers are being integrated into email, word-processing and website applications.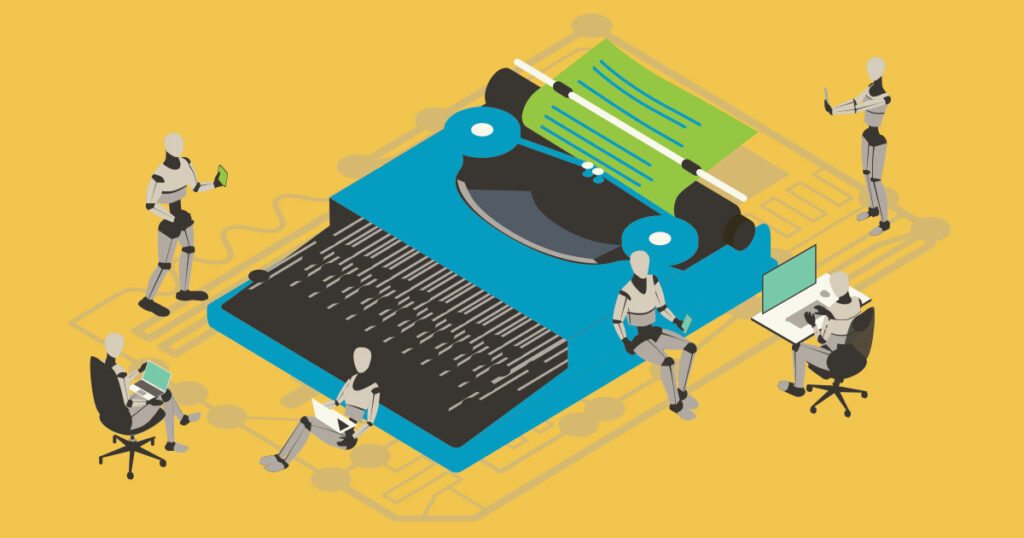 Come up with a topic you'd like to share with your customers.
All you have to do is tell Ai what you want to write about. It will generate information, and you can bring your own touch to it from there. It also ensures no plagiarism, but we did hear that schools will have algorithms to know if the content isn't original. WOW to that! 
When complete add your title or if it's an email create your subject line.
Create the page for your website
Once completed and you are happy with it, add it to your website. Hopefully you've discovered a few social post ideas and an email campaign. You also want to sprinkle keywords and phrases for the search engines. Check out our checklist for an optimized web page here.
If you have your content ready but need help organizing it or making the most impact online (website, email, or social media), that's where we come in. We are happy to look at your content, put it through our grammar and SEO programs, pop it on your site, create social posts, or turn it into an email campaign.
Let's talk strategy and keep sharing what you do with your audience.
• Website Development and Maintenance
• Graphic Design
• Email Marketing
• Consulting and Strategy
• Search Engine Optimization
• PowerPoint Presentations
• Direct Mail
• Flyer, Banners and Signs
• Logo Design